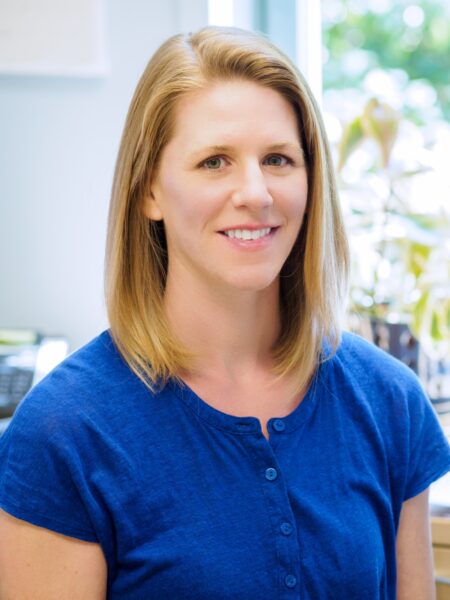 "The BRF Seed Grant was an essential catalyst for my research."

—Dr. Helen Bateup

The Seed Grant from Brain Research Foundation was the first grant I received as a new junior faculty member at UC Berkeley. This grant was essential in enabling my lab to develop new, clinically relevant research. With Seed Grant funds, we were able to establish an optimized protocol for genetically engineering human stem cell-derived neurons to generate research models for brain disorders (Blair, J.D. et al, 2016). We have used this approach to establish a novel three-dimensional human brain organoid model of the neurodevelopmental disorder Tuberous Sclerosis Complex (TSC) which is characterized by the growth of numerous noncancerous (benign) tumors in many parts of the body, including the brain.
We have found that loss of function mutations in the TSC1 or TSC2 genes, which are responsible for TSC, cause alterations in early cortical development that may underlie the epilepsy and intellectual disability observed in TSC patients. We have further shown that treatment with the drug rapamycin, which reverses the biochemical effects of TSC1 or TSC2 mutations, can improve neuronal development in our model. We are currently preparing a manuscript for publication on this work. In addition to helping us establish this new research model, the preliminary data generated with Seed Grant funds allowed us to successfully compete for further research support and we were recently awarded a Hellman Family research grant and an R01 from National Institute of Neurological Disorders and Stroke (NINDS).